We review one of these home helpers recently and, although it still has a little way to go (I still find I have to rephrase the odd request), it impressed me greatly.
Now, although the magical Google Home speaker will sit on your fridge and connect to your WiFi, EE have announced that they'll be the exclusive mobile network partner for Google Home here in the UK. You can of course buy the thing for £129, however EE will also be offering the unit on a £19 upfront and £10-per-month payment on their "Add to Plan" for 11 months. That's interest free.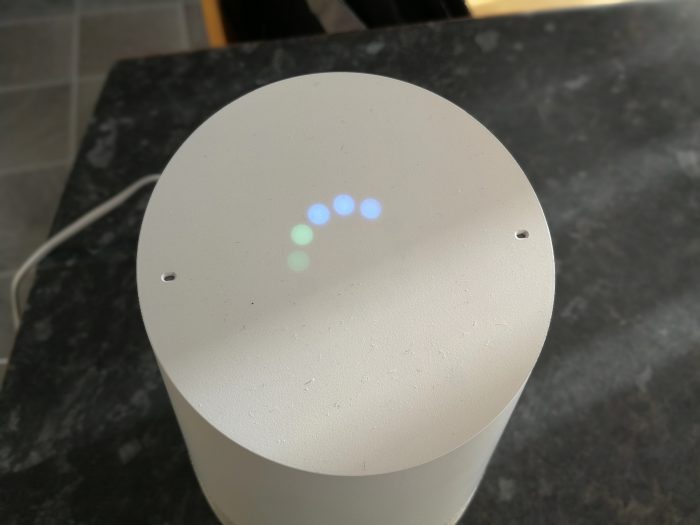 The Google Home will connect to your WiFi and, once you've got it talking to your connected devices, you can control your lights, heating and more just by speaking to it. It'll give real-time answers on traffic, weather, sports and will even help you convert between grams and ounces when you're baking.
For more information, head to the EE website or go to madeby.google.com/home/.
Further details can be found below, but do head to our Google Home review for more.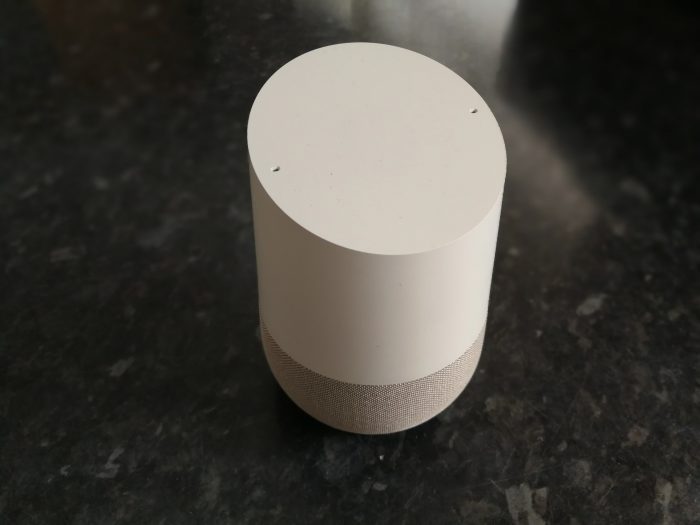 EE exclusive mobile network partner for Google Home in the UK
New and upgrading customers are able to purchase Google Home and spread the cost over a new or upgraded EE plan – interest free
17 May 2017, London: EE today announced it is the exclusive mobile network partner for Google's hands-free smartspeaker, Google Home. Google Home is available to both new and existing EE customers to either purchase outright, whilst new or upgrading customers can alternatively spread the cost over the lifetime of their contract by adding the hands-free smart speaker to their payment plan, interest free with EE's Add to Plan scheme. Google Home is available for just £129 as a standalone purchase or existing customers can pay £19 upfront and £10 a month for 11 months on EE's Add to Plan.
With a stylish and modern design, Google Home seamlessly fits into any home. The hands-free smart speaker is the ideal personal assistant, providing real-time answers on anything from the weather and traffic, to live sports and business news. Perfect for busy families who need a hand to managing their everyday lives, listening to their favourite podcasts, or enjoying high quality music streaming, Google Home has the versatility to suit a range of needs.
Google Home is a hands-free smart speaker powered by the Google Assistant, supported by 2.4GHz/5GHz WiFi for high-performance streaming. It supports a range of smart home products, from Nest and Philips Hue, to WeMo. Its high excursion speaker features a 2" driver and dual 2" passive radiator to deliver clear highs and a rich bass. Google Home supports Android 4.2 and higher, and iOS 8.0 and higher.
For more information on Google Home on EE, customers should visit https://madeby.google.com/home/.
The post EE announced as exclusive network partner for Google Home is original content from Coolsmartphone. If you see it on another news website, please let us know.