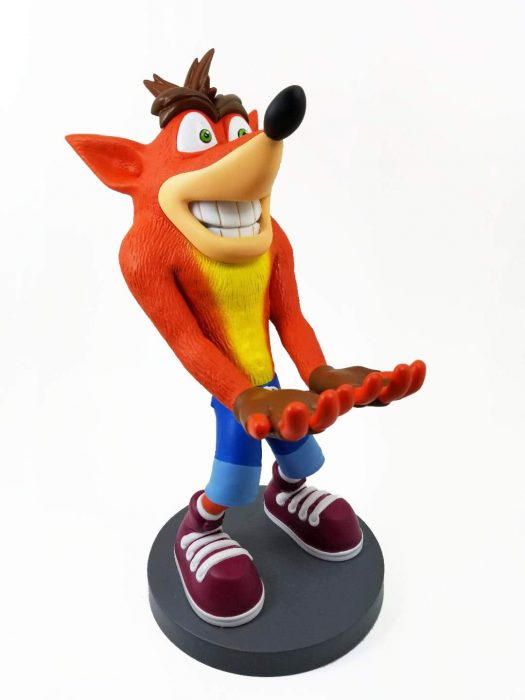 If you liked the look of the Collectable Spiderman Smartphone holder but you're not necessarily a Spiderman fan, we've got another option.
This is the gadget for all Crash Bandicoot fans. Another carefully crafted collectable figure in full oversized XL glory. His hands hold a Nintendo Switch, Nintendo Switch Lite, console controllers or your smartphone.
Officially licensed, it's made by merchandise brand Cable Guys and comes with a 2 metre charging cable so that you can plug your phone in and watch a movie.
The Cable Guy Crash Bandicoot XL costs £24.97 from Amazon.
The post Liked that Spiderman holder? Try this Crash Bandicoot one then! is original content from Coolsmartphone. If you see it on another news website, please let us know.
Source: CoolSmartPhone.com News