So you may have seen the TicWatch Pro unboxing that I posted a few days ago, and thought that might be a good present for your dad – or maybe you just fancied one yourself. Well, the good news is that if you fall into either of these camps, then Amazon has got you covered: they will be offering a 15% discount off both the colour options of the devices, starting on the 10th of June.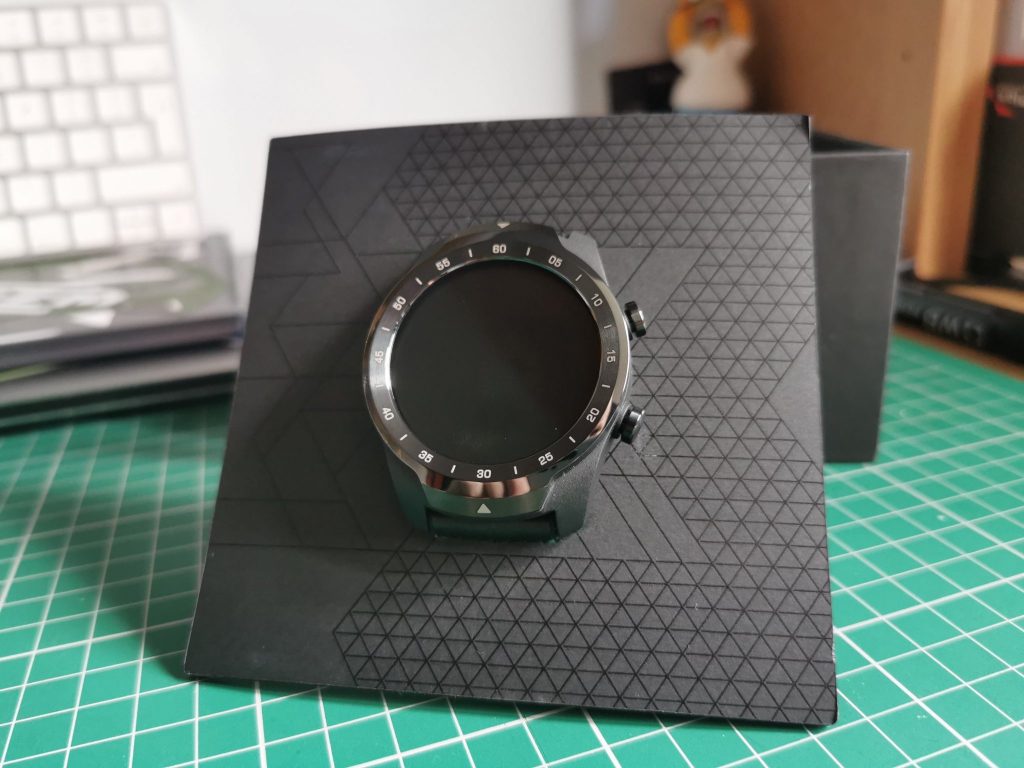 This will reduce the price of the watch down to a much more palatable £186.99 for the Silver version, and £182.74 for the black version as featured in the unboxing.
The watch is a really nice watch to use and it is a little bit more subtle then Ticwatch's other offering, the S2, which I am also testing. Both of the watches run on the latest version of Android Wear and use the same Qualcomm Snapdragon 2100 chipset that has been designed exclusively for wearable devices. The biggest difference between them though is in terms of the battery life.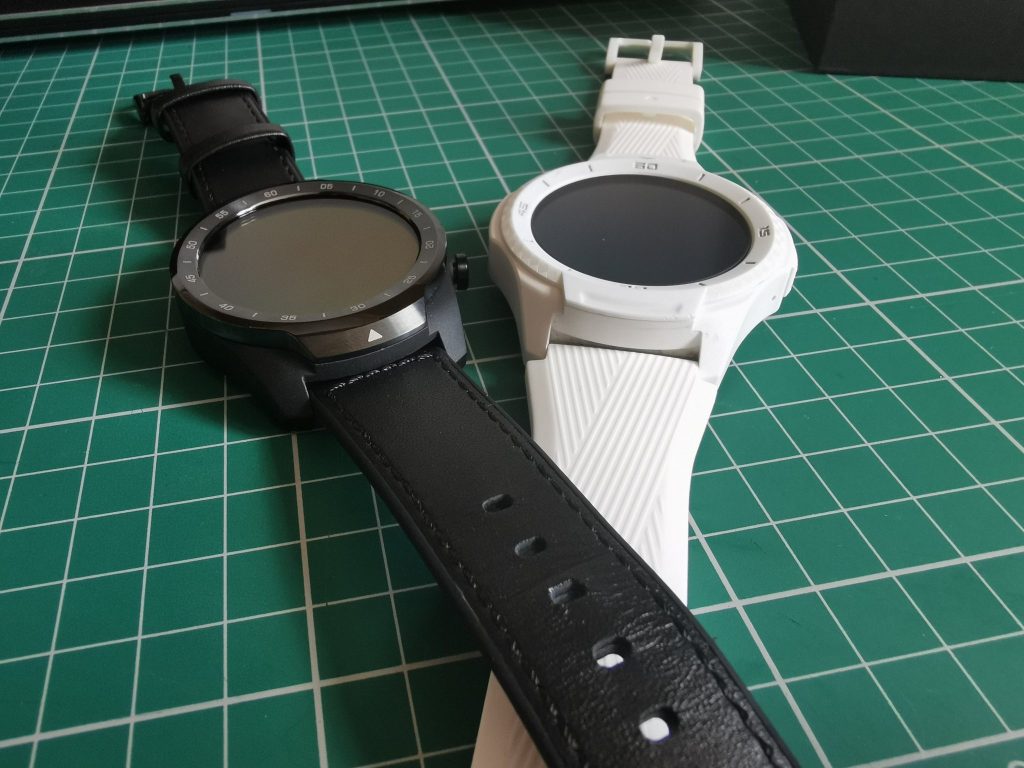 If you are using them as full Google Wear devices then they will both need to be recharged after about 1 3/4 days use (from my own testing). If however, you used the pro in the "Essential Mode" then you can get between 5 and 30 days, depending on what you are doing with the watch and what it is being asked to track. This gives the Pro a significant advantage over the S2 for me as I am not a heavy fitness user, but I do want the watch to work for some smart functions.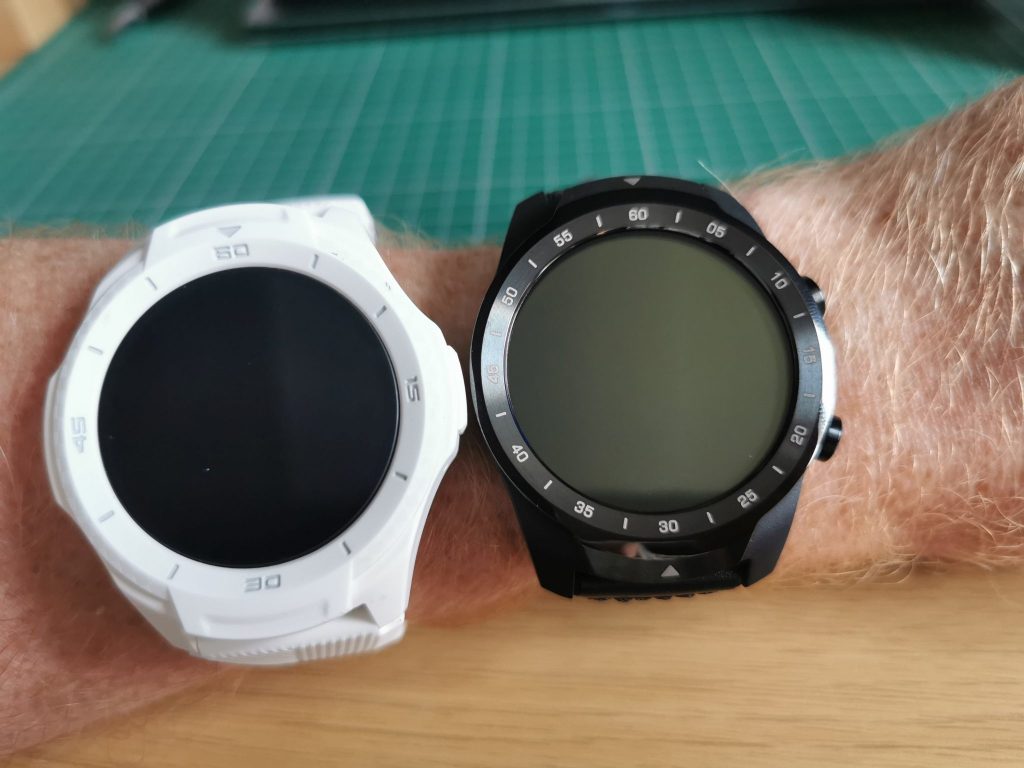 There is however a downside though, and that is that the Pro is only going to give IP68 water resistance rating, instead of the higher 5ATM rating on the S2.
So your choice depends on what your activities are going to be while using the TicWatch. If you are a heavy fitness user and want a tough and reliable watch, then I would recommend the TicWatch S2. If however you would prefer a bit of style and want battery longevity, then I would strongly suggest the TicWatch Pro; just don't wear it whilst taking a dip in the local pool/sea/lake!
All the watches I have mentioned are available at these links below
Mobvoi launches TicWatch Pro, a premium smartwatch powered with Wear OS by Google

Layered Display technology extends battery life between five to 30 days on a single charge
San Francisco, CA – July 10th, 2018 – Mobvoi Inc., a leading artificial intelligence (AI) company backed by Google

and Volkswagen, is launching TicWatch Pro, whose innovative Layered Display technology enables it to last between 5-30 days on a single charge. It's available now on Amazon UK with an MSRP of £219.99. Powered with Wear OS by Google, TicWatch Pro helps users stay connected to what matters to them and make the most of their time.
https://www.mobvoi.com/pages/ticwatchpro
TicWatch Pro's Layered Display technology (patent pending) is an innovative breakthrough, enabling the user to switch between an FSTN (Film compensated Super Twisted Nematic) LCD display and an OLED display that sit on top of one another. The FSTN display (top layer) is a transparent LCD display chosen due to its low power consumption, high visibility in direct sunlight, and transparent quality when not turned on. This is important in order to ensure the OLED (bottom layer) display's brightness and colors aren't compromised when in use.
"TicWatch Pro is the result of our relentless pursuit to make a premium smartwatch that greatly resolves the battery life issues which have been inherent in smartwatches", explained Zhifei Li, CEO and Co-Founder of Mobvoi. "Our approach has been to innovate with the screen, radically reducing battery consumption. Ultimately, TicWatch Pro is our flagship smartwatch designed to further our mission of bringing anyone and everyone access to affordable, high quality smart devices."
The power to switch between displays and their related "modes" allows TicWatch Pro users to achieve unprecedented battery life and control over battery usage in an award-winning smartwatch.
In "Smart Mode", the OLED display is active along with Wear OS by Google, and battery life is up to two full days of usage
In "Essential Mode", only the FSTN display is in use and battery life can last up to 30 days
When Smart Mode reaches low battery, Essential Mode can automatically be turned on so the watch can last for another three days
To switch to Essential Mode, users can turn it on in a dedicated app or long press the watch's Function (lower) button
To switch to Smart Mode, users can long press on the watch's Power (upper) button
In Essential Mode, users will see time, date, step counting, and heart rate monitoring. The health and fitness data syncs when TicWatch Pro is switched to Smart Mode. OTA updates over time will add more functions into Essential Mode (since the sensors can still be accessed in this mode) including distance traveled, calories burned, speed and cadence. In Smart Mode, users will have the complete Wear OS by Google experience through the OLED display.
Along with its innovative display and unrivaled battery life, TicWatch Pro features include:
Google Play Store – Access to thousands of apps through the on-watch Play Store, and the ability to download them directly on the watch
Google Assistant – Access the Assistant directly on your wrist to check the weather, start your run, set a reminder and more just by asking
Premium build quality – Watch bezel and rear cover are stainless steel (SUS), while the rest of the case is a type of hard nylon (polyamide) reinforced with glass fiber (50GF); skin-friendly silicone strap covered with premium genuine Italian leather
NFC Payments – Use Google Pay to pay directly from your wrist
IP68 Water and dust resistant – Withstands submergence in water up to 1.5 meters for up to 30 minutes (swimming not recommended)
Health and fitness sensors – Heart rate monitor, Accelerometer, Gyro, Magnetic Sensor, Ambient Light Sensor, Low Latency Off-Body Sensor
Health and fitness apps – Along with health and fitness apps from Google, Mobvoi's own Health and Fit apps are pre-installed as well
Thousands of watch face options – Available to download through Google Play
Music Streaming – Listen to your playlists through your preferred music streaming app
"The TicWatch Pro is an exciting entrant into the smartwatch segment, the fastest growing segment in wearables today", said Pankaj Kedia, senior director and business lead, smart wearables segment, Qualcomm Technologies, Inc. "We have been working closely with Mobvoi over the last 2 years and announced our first products in China last month. We are delighted that the TicWatch Pro is coming to the US. We are working with Mobvoi on new experiences, new products and are excited to support their global expansion and the many possibilities they are creating for consumers."
Mobvoi is setting itself apart in the wearables space through award-winning design, and the innovative integration of artificial intelligence within its line of products. Their TicWatch line is the top selling Wear OS by Google smartwatch line on Amazon. With TicWatch Pro, Mobvoi is now setting the battery life standard in the segment
The post TicWatch Pro reduced for Fathers Day is original content from Coolsmartphone. If you see it on another news website, please let us know.
Source: CoolSmartPhone.com News