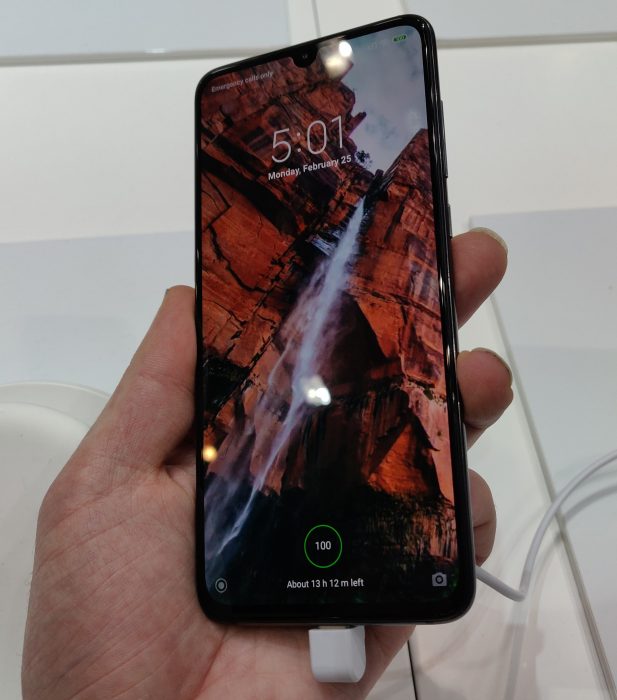 We took an up-close look at the Xiaomi Mi9 in February but now you can buy the thing. It's available right here on Vodafone UK with prices starting at £49 per month with a £9 upfront cost. That'll get you unlimited calls, unlimited texts and 25GB of data.
This being Voda, you can get a choice of Amazon Prime Video, Sky Sports Mobile TV, Spotify Premium or a NOW TV Entertainment Pass if you buy it on the Red Entertainment plan. You'll also get roaming in 77 destinations worldwide at no extra cost.
The Xiaomi Mi9 has a 20 megapixel front camera, a 6.39″ AMOLED (2340 x 1080) full screen display and a 20W wireless quick charger – that's a world first. Running MIUI 10.2 (Android Pie), it's powered by the Qualcomm Snapdragon 855 CPU and Voda are selling the 6GB RAM version with 128GB of storage.
The rear camera setup is three cameras – a 48 megapixel sensor (f/1.75), a 12 megapixel telephoto lens and a 16 megapixel 117° ultra wide-angle one. There's LED flash support and laser autofocus.
It has a 3330 mAh battery (with that Quick Charge), Bluetooth, NFC, WiFi, GPS and a 3.5mm audio jack.
Get more details on our earlier story or head to Vodafone UK.
The post Xiaomi Mi9 now available to buy on Vodafone. is original content from Coolsmartphone. If you see it on another news website, please let us know.
Source: CoolSmartPhone.com News