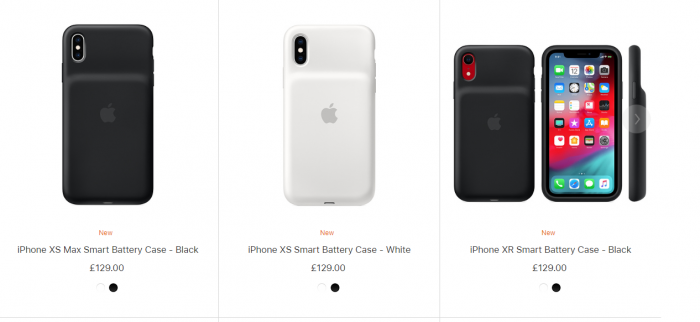 Apple news is often few and far between so the release of several new battery cases is moderately noteworthy! Older iPhones already have these, but Apple has now released battery cases for its latest handsets, the XR, XS and XS Max. Each case comes with wireless charging built-in and provides a decent bump to battery life (normal battery life without a case in brackets):
XR: 39 hrs (25 hrs) of talk time, 22 hrs (15 hrs) of internet use, 27 hrs (16 hrs) of video
XS: 33 hrs (20 hrs) of talk time, 21 hrs (12 hrs) of internet use, 25 hrs (14 hrs) of video
XS Max: 37 hrs (25 hrs) of talk time, 20 hrs (13 hrs) of internet use, 25 hrs (15) of video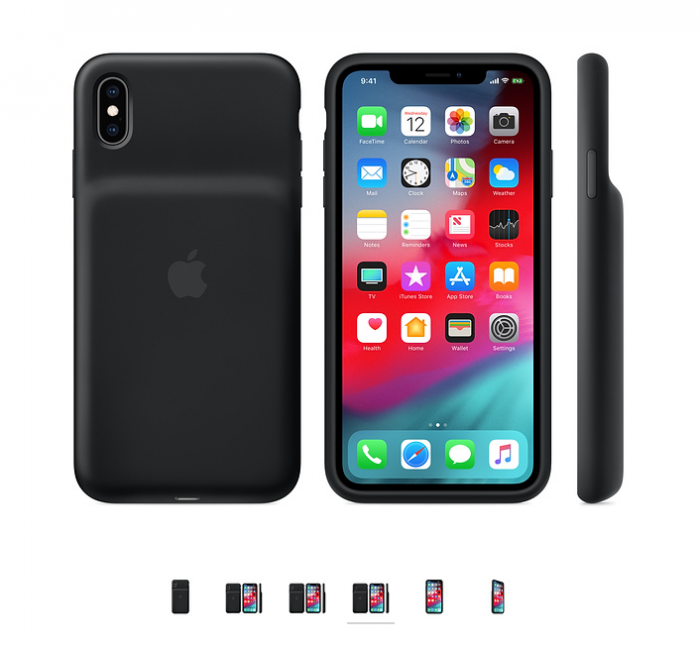 The cases are silicon and although they have a noticeable bump on the back of the case, it's not as large as previous battery cases. AS you can see from the numbers above, they offer a significant increase in battery life.
Each case is available in black and white and is available for order now, priced at £129. The cases look great, though whether you need £129's worth of extra battery is another question.
The post Apple releases new battery cases for the XR, XS an XS Max is original content from Coolsmartphone. If you see it on another news website, please let us know.
Source: CoolSmartPhone.com News