Vodafone have awarded £1000 to Leicester Counseling Centre to help locals who are in need of counselling for various situations.
The company have helped over 170 local communities so far with generous donations thanks to their Community Connection Award scheme.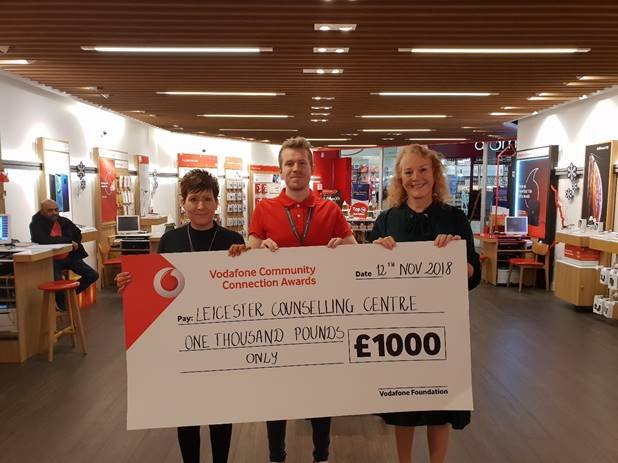 Othet donations and feedback from recipients include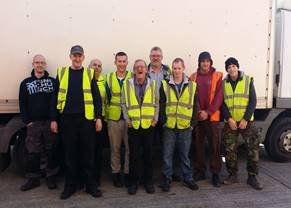 Hyndburn Used Furniture (Accrington) – collecting and suppling household appliances and items of furniture for minimal cost to those considered most in need.
The £1,000 award was used to purchase uniforms and waterproof clothing
"It's absolutely fantastic and it means our volunteers can stay warm and dry. They spend all day collecting bulky items – so it's greatly appreciated. We support lots of people in need and our volunteers come from everywhere."
Lisa Allen, Manager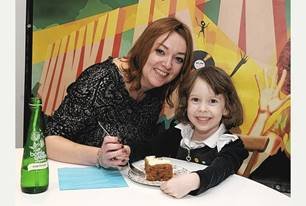 Homestart (Broadstairs) – connecting volunteers with families with at least one child who is going through times of stress.
The £1,000 award was used towards their Starting Right programme which focuses on the health and well being of local children
"We are very grateful to Vodafone for the generous donation. Like all our income, it will go to continue our support to families throughout Thanet and Broadstairs."
Sharon Tait, Executive Manager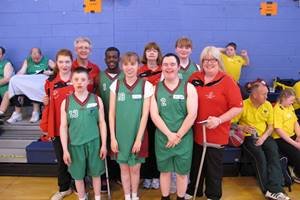 Lakeland Special Olympics Club (Enniskillen) –helping people with disabilities to take part in sporting activities and stay active.
New kit for their athletes was purchased with the award
"A kit is an essential requirement in providing safe training and competition experience, while also giving our club identity and recognizing the dedication of our athletes." Fiona Keenan, Volunteer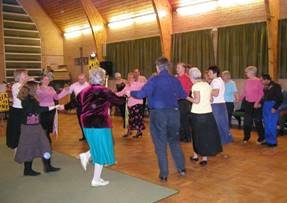 Lunch Club at the Brixington Community Church (Exmouth) – giving local elderly people a place to go in the day and a chance to socialise.
A new fridge and water boiler was bought with the £1,000 award to serve teas and coffees

"We were in need of replacing an old fridge, which now doesn't comply with the current regulations, and a water boiler to help us serve teas and coffees." Reverend Simon Atkinson
For more information check out
http://blog.vodafone.co.uk/2015/02/02/vodafone-community-connection-awards/
28th November: Leicester Counselling Centre has been awarded a £1,000 donation from Vodafone U.K. The charity collected the Vodafone Community Connection Award last week after the store team in Leicester chose the deserving cause.
Launched in 2014, Vodafone's Community Connection Awards have already made a difference to more than 170 local communities across the UK. Selected by local Vodafone staff and aimed at supporting local causes with a £1,000 donation, the awards have been used to help support everything from new equipment for soup kitchens and day centres for the elderly to helping people with disabilities to take part in sporting activities.
Leicester Counselling Centre offers affordable, long-term counselling services for a range of issues, from work-related and money difficulties to family and mental health problems. The centre provides individuals with up to two years of counselling in weekly sessions with the same counsellor, allowing them to work through their problems at their own pace.
Fauna Gill, Director at Leicester Counselling Centre said, "We are thrilled to have been chosen for the £1,000 Vodafone Community Connection Award. As a counselling centre we're quiet and discreet with our work so it's very touching to be recognised as an important service in Leicester. The £1,000 will be going towards our refurbishment programme which will improve conditions for everyone at the centre."
Gareth Haddon, Vodafone Store Manager in Leicester said, "We are absolutely delighted to donate £1,000 to the Leicester Counselling Centre. They do incredible things for our local community and it's great to be able to give something back. There isn't enough awareness around mental well-being and Leicester Counselling Centre provides an extensive level of support for anyone in need."
For further information on the Vodafone Community Connection Awards visit Vodafone Social, the official Vodafone UK blog:
http://blog.vodafone.co.uk/2015/02/02/vodafone-community-connection-awards/
The post Vodafone donate to Leicester Counselling Centre is original content from Coolsmartphone. If you see it on another news website, please let us know.
Source: CoolSmartPhone.com News