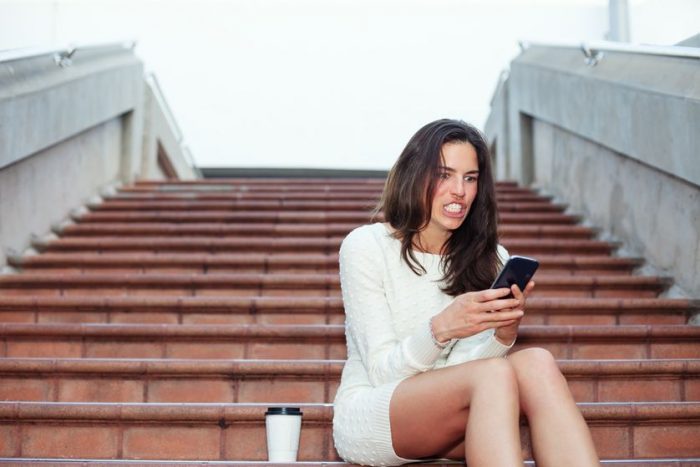 If you're using an O2 mobile today then, well, you probably won't be able to read this … not unless you're on WiFi. Since 5.30 this morning there's been major problems with connectivity, which O2 are blaming on a third party software issue.
Up to 32 million UK users are without data, however a spokesperson for O2 told us that it might not be just them…
We believe other mobile operators around the world are also affected. Our technical teams are working with their teams to ensure this is fixed as quickly as possible.

We'd encourage our customers to use WiFi wherever they can and we apologise for the inconvenience caused.
The network has stated that voice calls should work fine, although we've been contacted by a couple of people who are complaining that calls aren't working. The network also provides the back-end connections for Tesco Mobile, Giffgaff, Sky and Lycamobile customers.
More as we get it. If you can get online, you can see the status of the outage on the O2 Status Site. Personally (and this could just be me), although this might be causing problems with other networks around the world, it's not something I'd want to hear about it my mobile wasn't working – I just want my network to work.
Update – It's now gone 2PM here in the UK and we're hearing that Ericsson are the "third party supplier" to blame for this failure. There's still no light at the end of the tunnel for O2, giffgaff, Tesco Mobile, Sky and Lycamobile customers sadly.
Update – O2 are now telling us that their network is straining under the weight of old-fashioned voice calls, as people switch back to the "old" way of communicating. A spokesman has told us….
As a result of this incident, we are experiencing a high demand on our network which means some customers may have issues making and receiving voice calls.
Update – Ericsson have fallen on their sword and admitted that they're the "third party supplier" who have caused the misery. An Ericsson spokesman told Reuters today that…
We are aware of the issue and are working together with our customers to solve it as soon as possible.
Update – You know it's bad when the web guys have to find a big red font on the Network status page…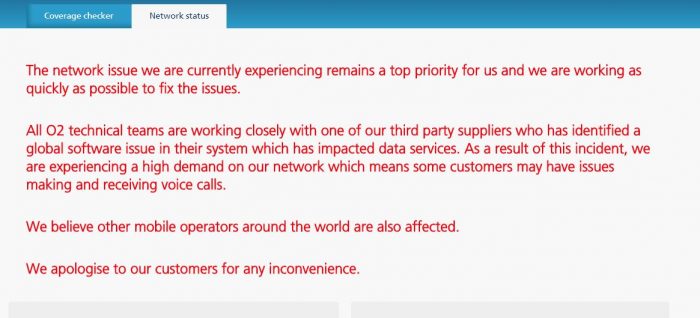 The post (LIVE) No O2 for you too? Network problems continue to rumble on. is original content from Coolsmartphone. If you see it on another news website, please let us know.
Source: CoolSmartPhone.com News