We were at the launch event in London for the latest flagship from OnePlus, the OnePlus 6, and during the launch two versions of black and a limited edition white were shown.
Today after some recent teasing, the company have announced a new red colour will be available, and it is absolutely gorgeous!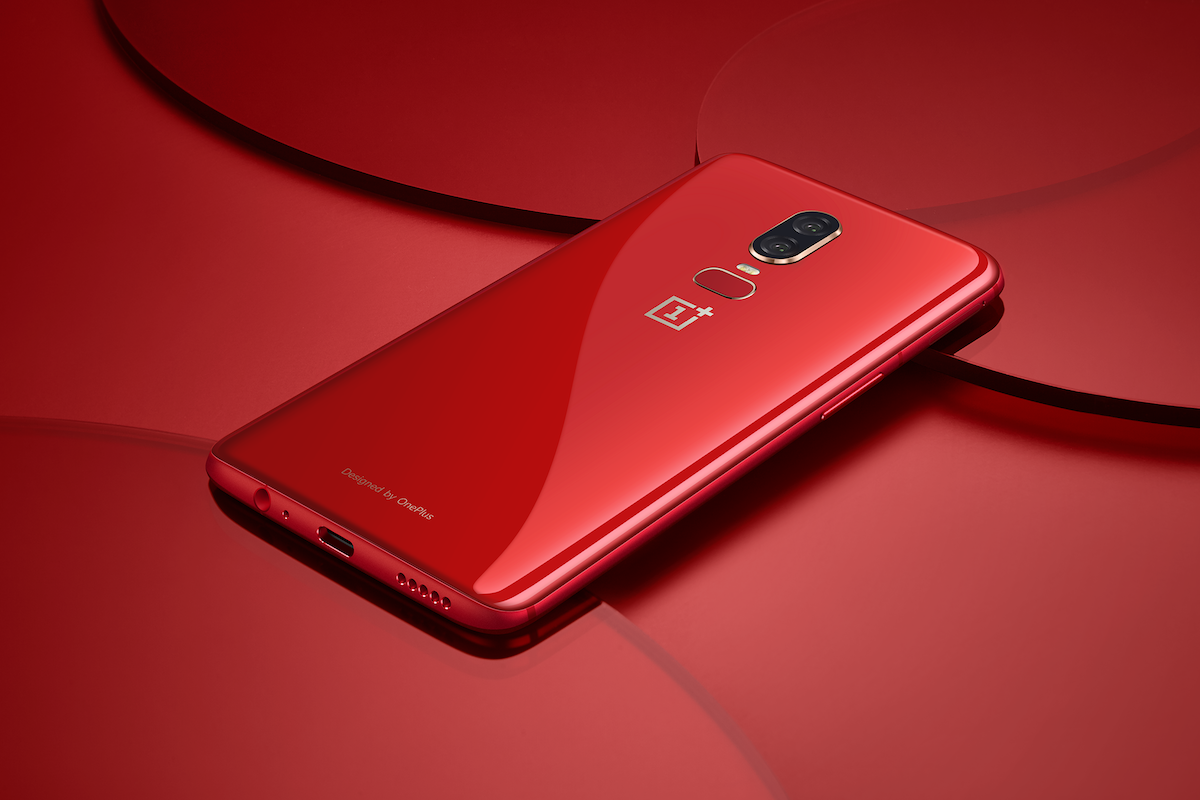 Launching next week, the OnePlus 6 Red will be available in a 8GB RAM with 128GB storage configuration for the same price as existing colours.
Check below for the blog post from OnePlus CEO Pete Lau.
Today, I'm pleased to announce the red edition of the OnePlus 6, which will debut across all OnePlus global markets. After the success of the OnePlus 5T Lava Red, we decided to produce a red edition worthy of the OnePlus 6. After evaluating hundreds of colors, one color stood out among the rest. That color is now what we proudly call the OnePlus 6 Red.
Deciding on this color was not without its challenges. We see individual colors as a way to express certain feelings or ideas. To us, red exudes enthusiasm and personality. It also represents an inner confidence and courage. There is a kind of power in red, which the OnePlus logo has always tried to articulate. We hope you feel similarly empowered when you hold the OnePlus 6 Red this summer.
Although it has been popular in recent years for smartphone brands to present a variety of color options to its users, OnePlus has been relatively restrained when it comes to adopting a new color variant. Complying with our "burden-less"approach to product philosophy, we tend to reject elements that are too assertive, as they sometimes create a visual burden for our users.
When we do make a smartphone in a bold, eye-catching color, that color must be able to stand up to our product philosophy. For example, the OnePlus 5T Lava Red, which was a limited-edition variant built to celebrate OnePlus' four-year anniversary,was inspired by the color of cooling lava.
We also believe that a color traditionally associated with strength and attitude can also be elegant and humble. OnePlus 6 Red is a true representation of our values regarding product and industrial design.
We didn't want the shade of red to be overly bright, which can feel visually burdensome. The color should be passionate but with a level of visual restraint. It should have a clear quality like amber, but also have an enduring appeal that will last for years to come.
Selecting the right color is part of an ongoing attempt to find the right balance between the visual and the tactile.This goal requires a "best match" technology to support.
In order to achieve an "amber-like" depth and clarity, we used a new film coating process that's never been attempted before in the smartphone industry. The result is a red that's more elegant, one that leaves a strong impression of quality and value.
Another challenge we faced was adequately increasing the brightness of the red coating. In order to maintain a bright coating, the design team included an evaporated layer of brightening film that cost around $5 to make crystal clear. The result is a sizeable glossy, transparent layer over the red coating.
Our approach to craftsmanship has always been to find a user experience that's "just right". There's no shortcuts to this approach. We have to try again and again, and to be honest and open about the material itself as well as the quality of craftsmanship we aspire to reach. It takes persistence and intuition from both the product manager and key stakeholders to develop something that's "just right".
Next week, the OnePlus 6 Red will be available across the globe in the 8GB RAM and 128GB storage configuration, priced at the same level as our other OnePlus 6 variants. We hope the OnePlus 6 Red will give you a strong, positive impression with a lasting sense of craftsmanship and quality. Red Empowers You!
Never Settle.
Pete Lau
The post OnePlus 6 in Red now official is original content from Coolsmartphone. If you see it on another news website, please let us know.

Source: CoolSmartPhone.com News